New version of ChemoSpecUtils
ChemoSpecUtils, a package that supports the common needs of ChemoSpec and ChemoSpec2D, has been updated on CRAN and is coming to a mirror near you. Noteworthy changes:
There are new color options available in addition to the auto color scheme used during data importing. These should be useful to normal-vision individuals when there are a lot of categories. The auto option remains the default to avoid breaking anyone's code. All the built-in color schemes are shown below. They can be used in any of the import functions in either package. The code used to make the figure below is in ?colorSymbol. Note: you probably should get the devel version to ChemoSpec in order to see the documentation about how to use the new colors.
The function removeFreq in ChemoSpec now accepts a formula for the specification of the frequencies to remove. This brings it in line with the corresponding function in ChemoSpec2D. This should be a lot easier to use.
The function sampleDist is now available and replaces sampleDistSpectra. Again the functions in the two overlying packages are essentially as similar as they can be.
This version is compatible with the upcoming release of R 4.0.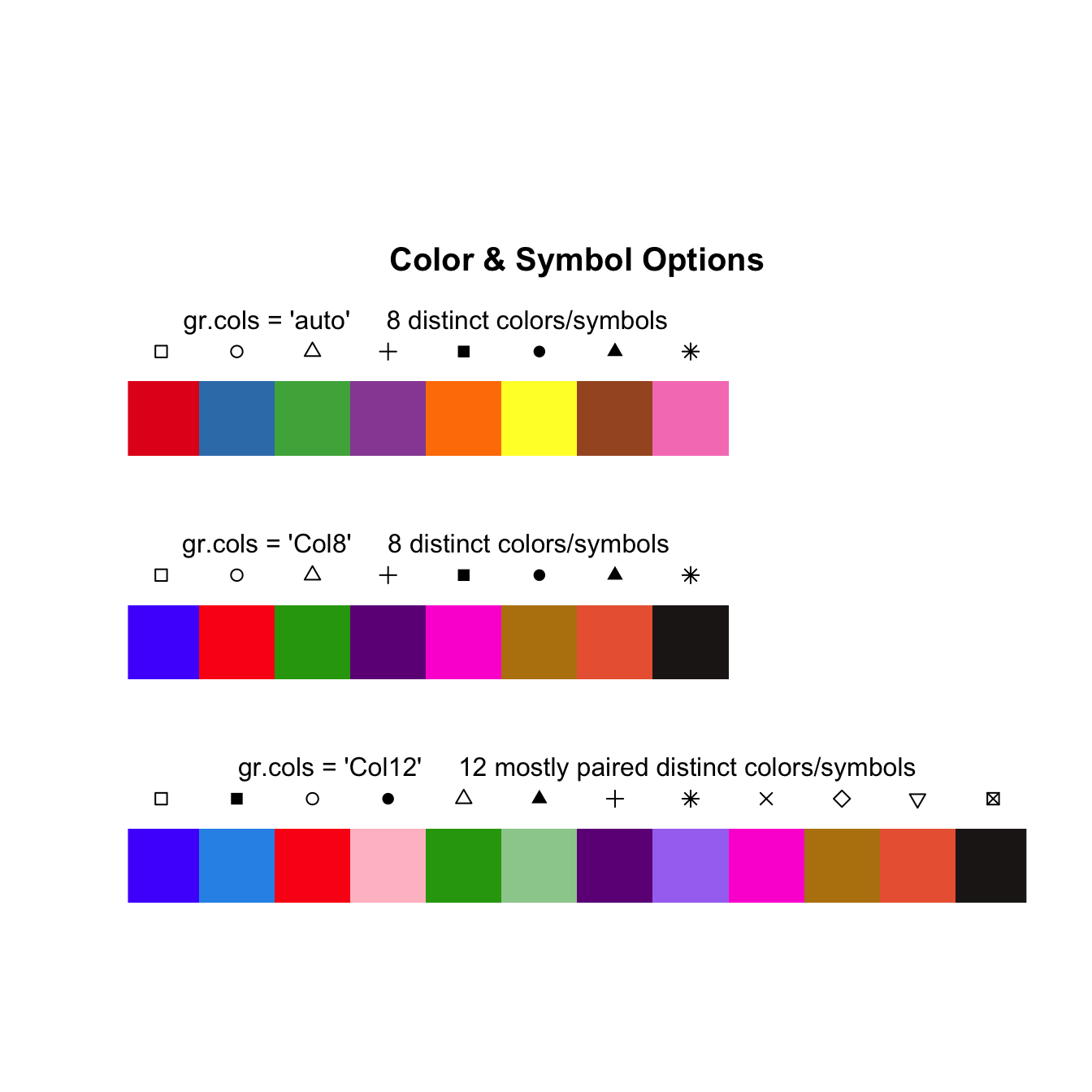 Citation
BibTeX citation:
@online{hanson2020,
  author = {Bryan Hanson},
  title = {ChemoSpecUtils {Update}},
  date = {2020-01-22},
  url = {http://chemospec.org/2020-01-22-CSU-update.html},
  langid = {en}
}

For attribution, please cite this work as: